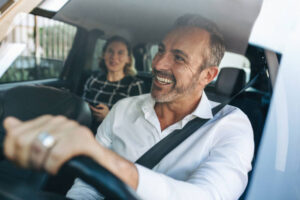 Join Our Team: Drive Your Career Forward with hAndy Cabs!
Why Work with Us:
At Handy Cabs, we take pride in providing top-notch transportation services to our valued customers. As we continue to grow and expand our operations, we are always on the lookout for talented individuals to join our team. Here are some reasons why you should consider a career with us:
Flexible Schedules: As a taxi driver, you'll enjoy the freedom of setting your own schedule. Whether you prefer full-time or part-time hours, we accommodate your availability.
Competitive Earnings: With competitive pay rates and generous tips from satisfied customers, driving for Handy Cabs can be a financially rewarding opportunity.
Steady Demand: As a well-established taxi company, we have a steady stream of customers, ensuring consistent work for our drivers.
Supportive Team Environment: At Handy Cabs, we foster a supportive and friendly team environment. Our staff and fellow drivers are here to help you succeed.
Advanced Technology: We embrace the latest technology to streamline operations, making your job as a driver more efficient and enjoyable.
Safety First: Safety is our priority. We provide comprehensive training and ensure that our vehicles are well-maintained for both drivers and passengers.
Opportunities for Growth: We believe in promoting from within, offering opportunities for career advancement to dedicated and motivated drivers.
Requirements:
To become a part of our dynamic team, we have a few essential requirements:
Valid Driver's License: You must possess a valid driver's license with a clean driving record.
Professionalism: We value professionalism and excellent customer service skills. Our drivers are the face of Handy Cabs, and we expect them to represent our brand with pride.
Knowledge of the Area: Familiarity with the local area is a plus as it helps provide efficient and reliable service to our customers.
Background Check: As part of our commitment to safety, we conduct a background check on all potential drivers.
How to Apply:
Ready to take the wheel and embark on an exciting career journey with Handy Cabs? Here's how to apply:
Resume Submission: Email to

[email protected]

, highlighting your relevant experience and skills.
Background Check: If your application meets our requirements, we will initiate a background check process.
Interview: Successful applicants will be invited for an interview, where we'll get to know you better and discuss the opportunity in detail.
Welcome Aboard: Congratulations! Upon successful completion of the process, you'll become a valued member of the Handy Cabs team.
Join us at Handy Cabs and become a part of a dynamic and rewarding career in the transportation industry. Drive with pride, deliver with excellence, and shape your future with us! Apply today and let your career take off!